Emory Identity and Messaging
---
Marketing and communication to audiences for Emory programs, initiatives, and events should consist of these fundamental elements: an Emory, school-level, or unit logo; visual messaging; and content.
What's a Logo?
A logo is a design, along with the official name of an entity (or acronym), that incorporates visual or graphic elements used to represent a product, service, business, or institution. Emory's visual identity (logo) system aligns Emory schools, units, centers, and programs with the Emory University identity system and establishes them as part of Emory.
Emory, school-level, and unit logos align the program or event with Emory University as a whole and eliminate the possibility of diluting and diminishing the Emory brand, which benefits no one. Creation and use of Emory logos are the responsibility of the Office of Communications and Marketing brand team. However, you are free to create the visual messaging and content that supports your initiative or programming and is used in conjunction with Emory's logo identity system.
What Is Messaging?
Messaging is the design and content supporting the ideas communicated to your audiences. Visually, this includes graphics, images, color, and fonts combined to create an overall look or visual message. This visual messaging is accompanied and supported by content that provides information or promotes your program or event. 
The following examples demonstrate how these elements are combined to create unique visual messages and promotions for programs, events, and initiatives that stand with Emory primary, school-level, and unit logos. They show typical use in digital formats, print materials, and garments and the multiple ways the Emory logo can appear along with them.
Oxford Organic Farm
The foundational elements of design and content for the Oxford College Organic Farm bring visual messaging, content, and Emory branding together in the farm's promotional materials.
School of Nursing
This School of Nursing example shows how visual messaging is used to convey sub-brand attributes within the larger Emory brand.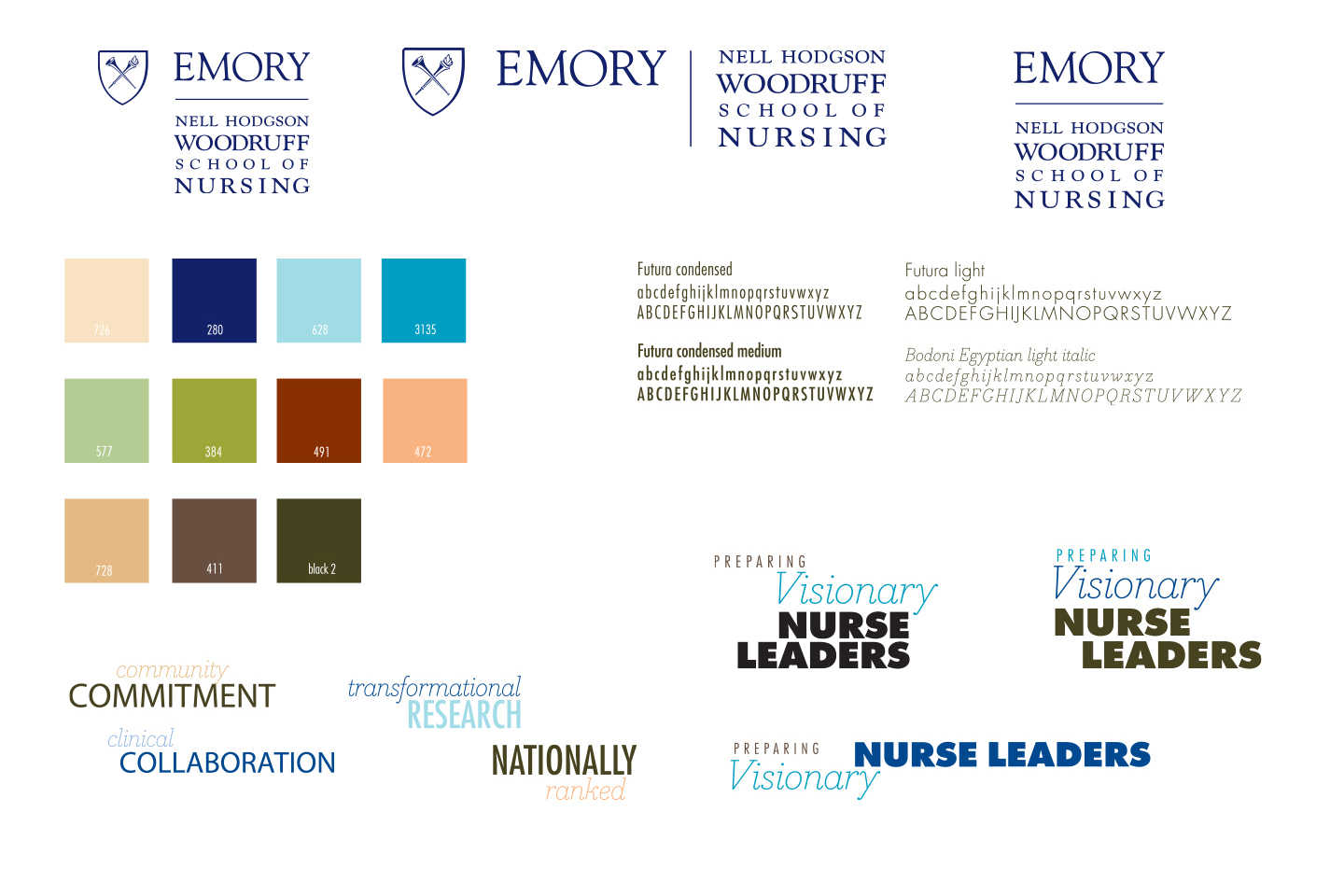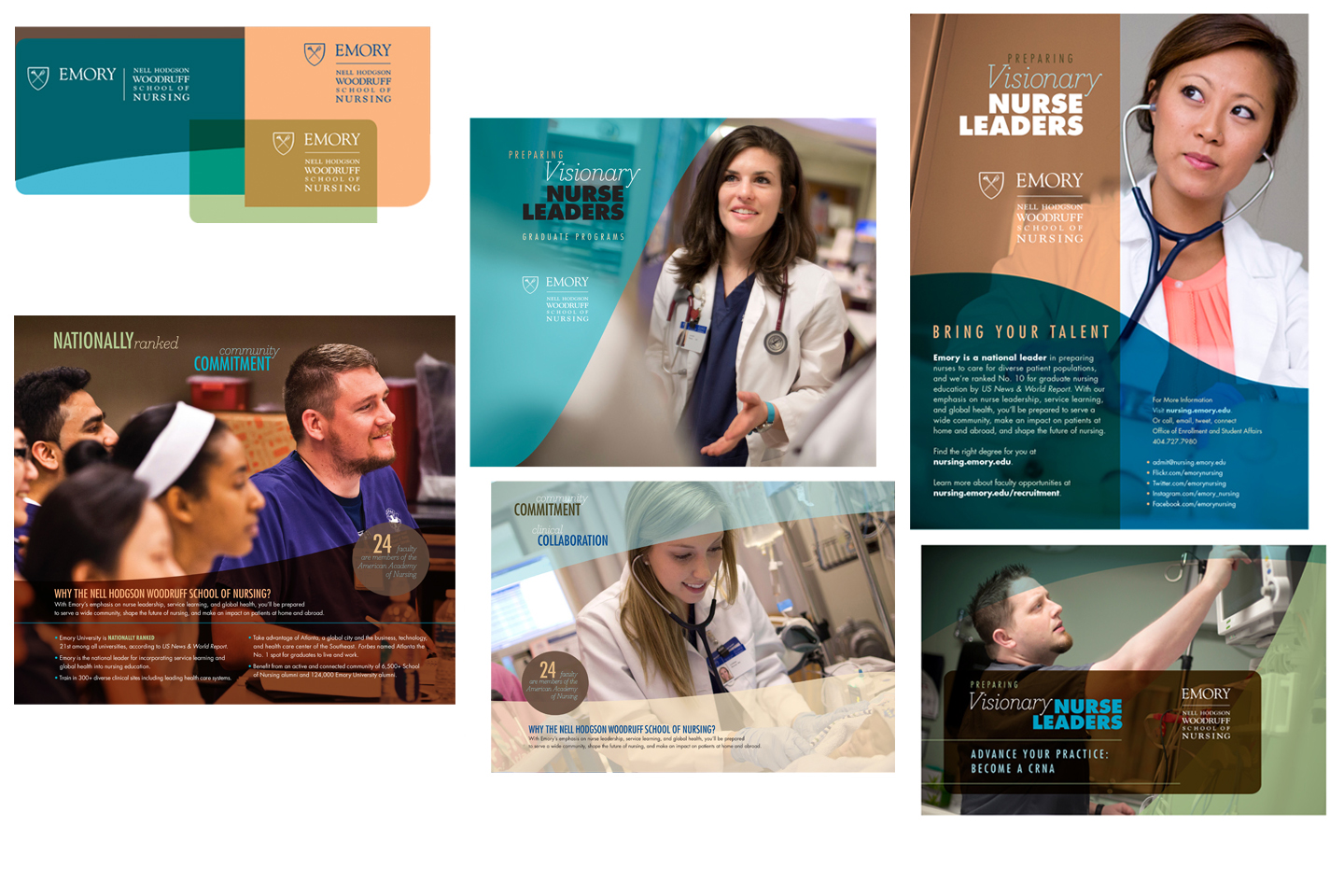 Student Digital Life
The color palette and fonts, along with graphic elements, are displayed in representations of Student Digital Life visual messaging.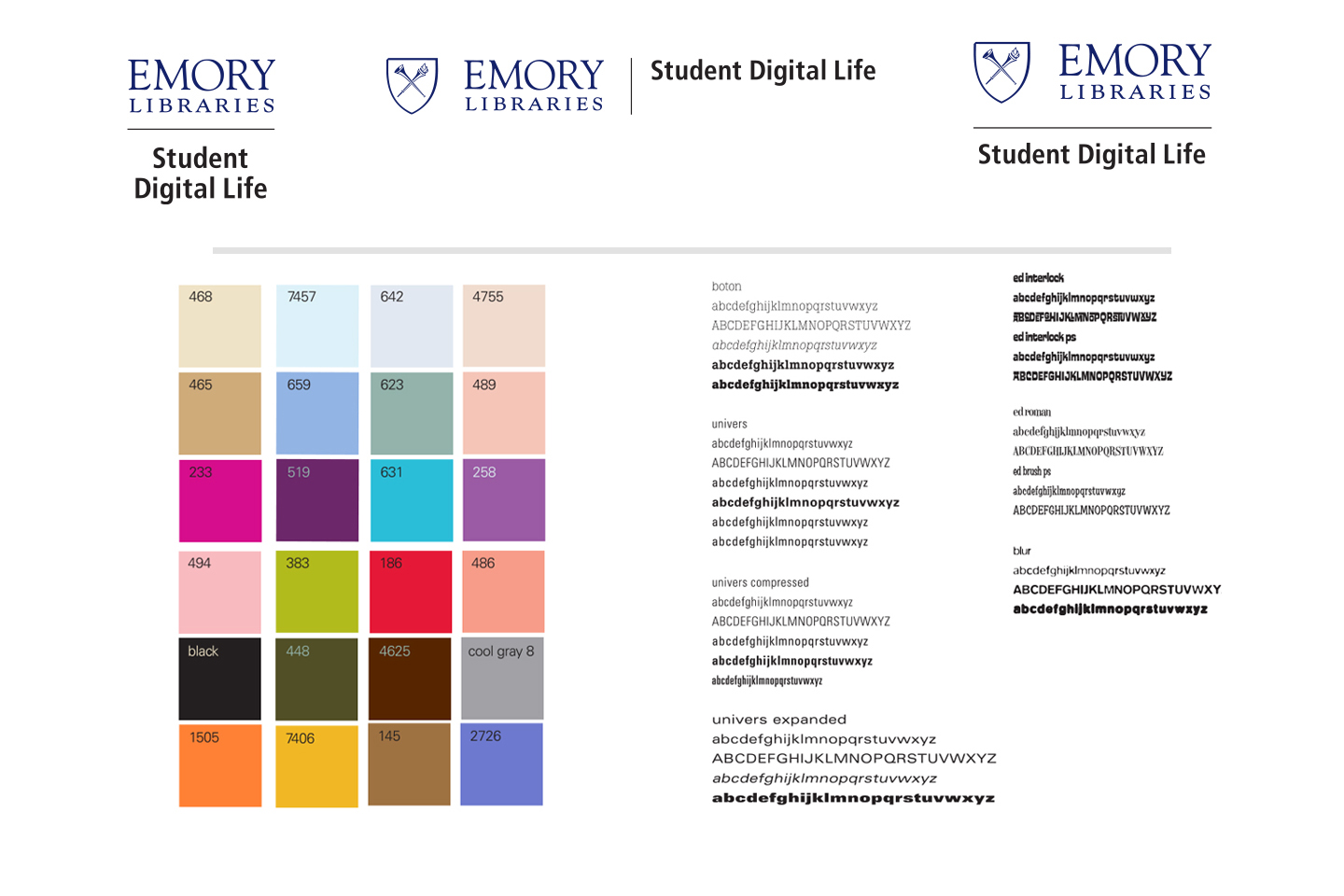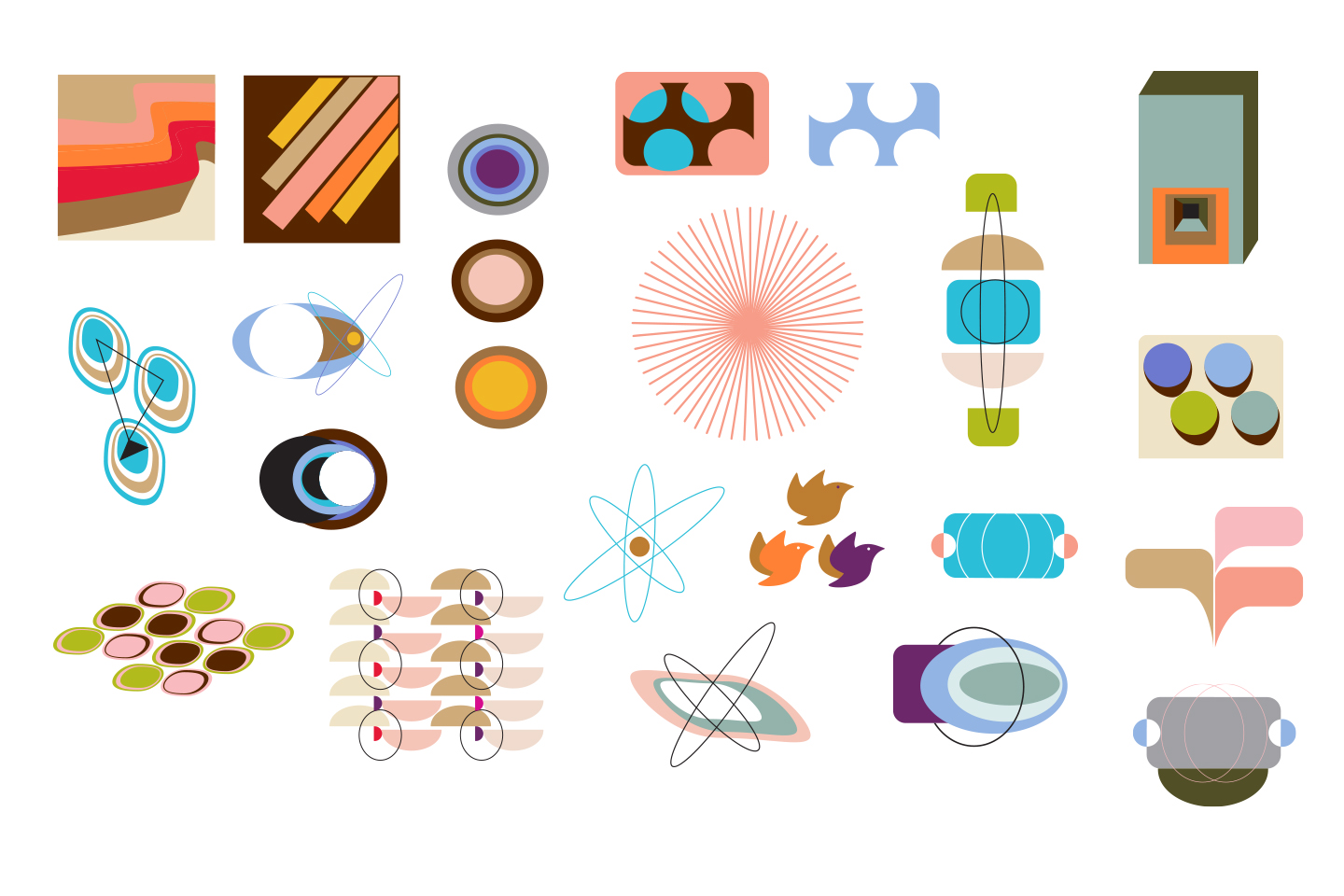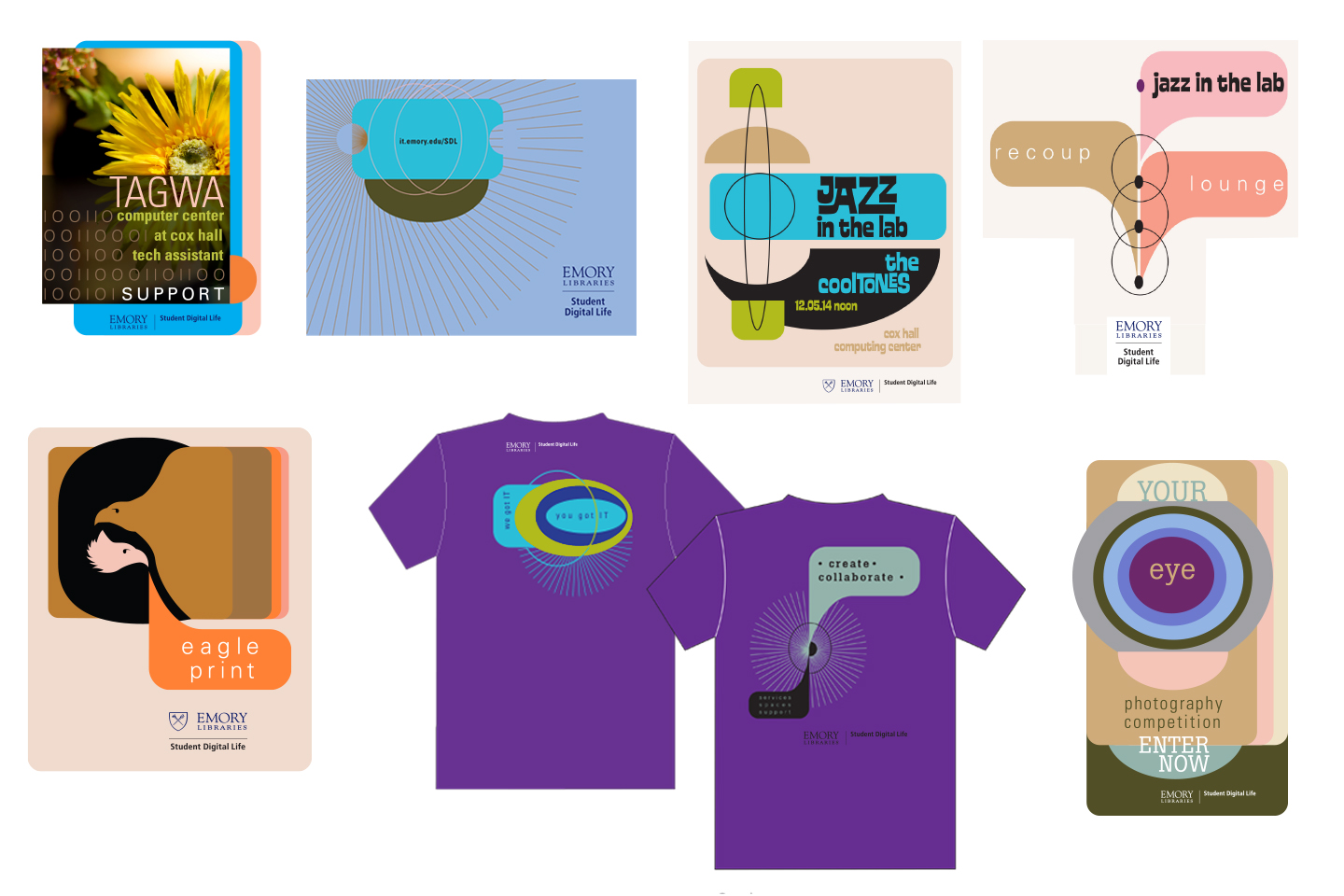 Digital Stories
Digital stories provide another way to capture messaging about Emory through storytelling. They are presented with their own visual elements that show readers they are part of a series or ongoing program.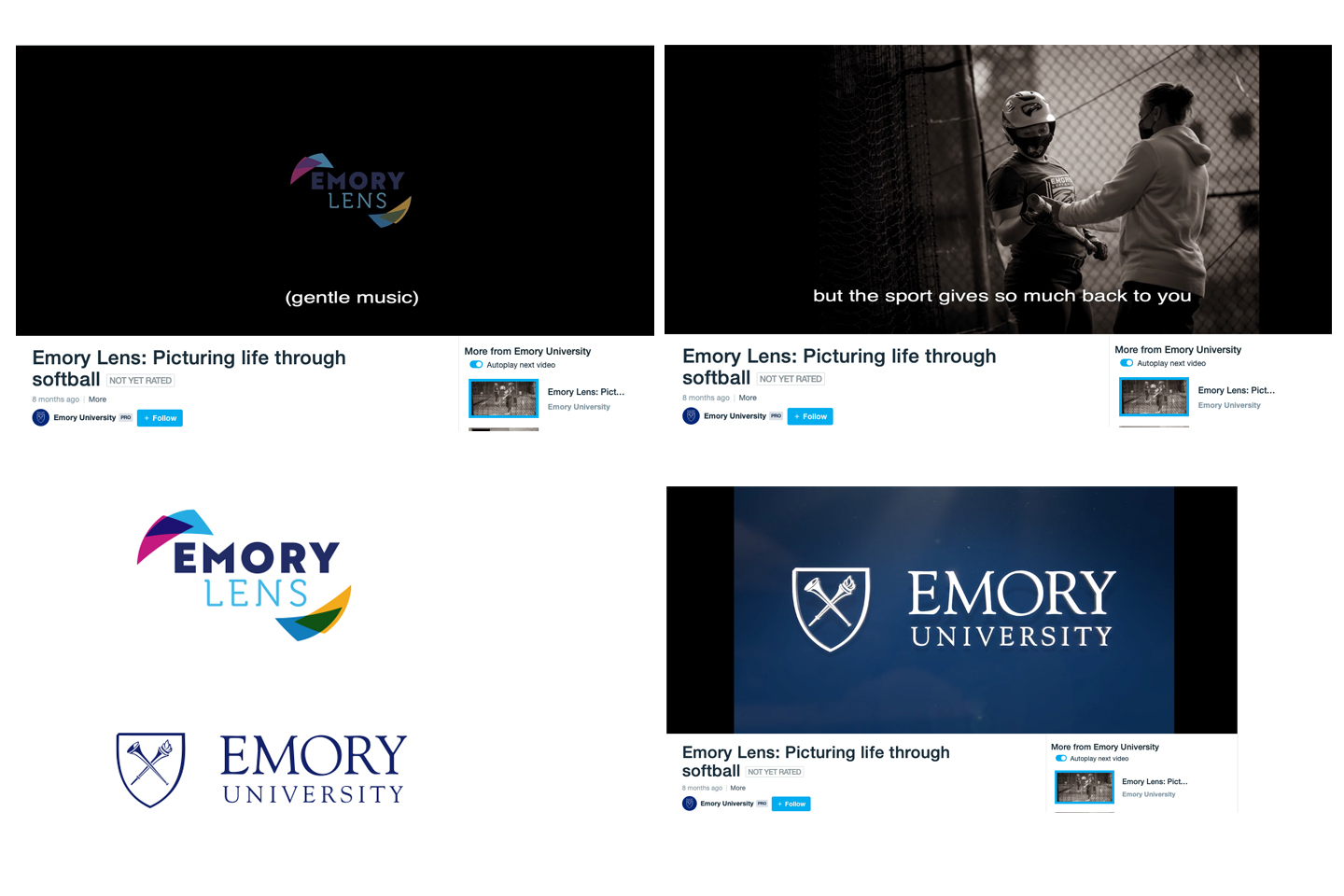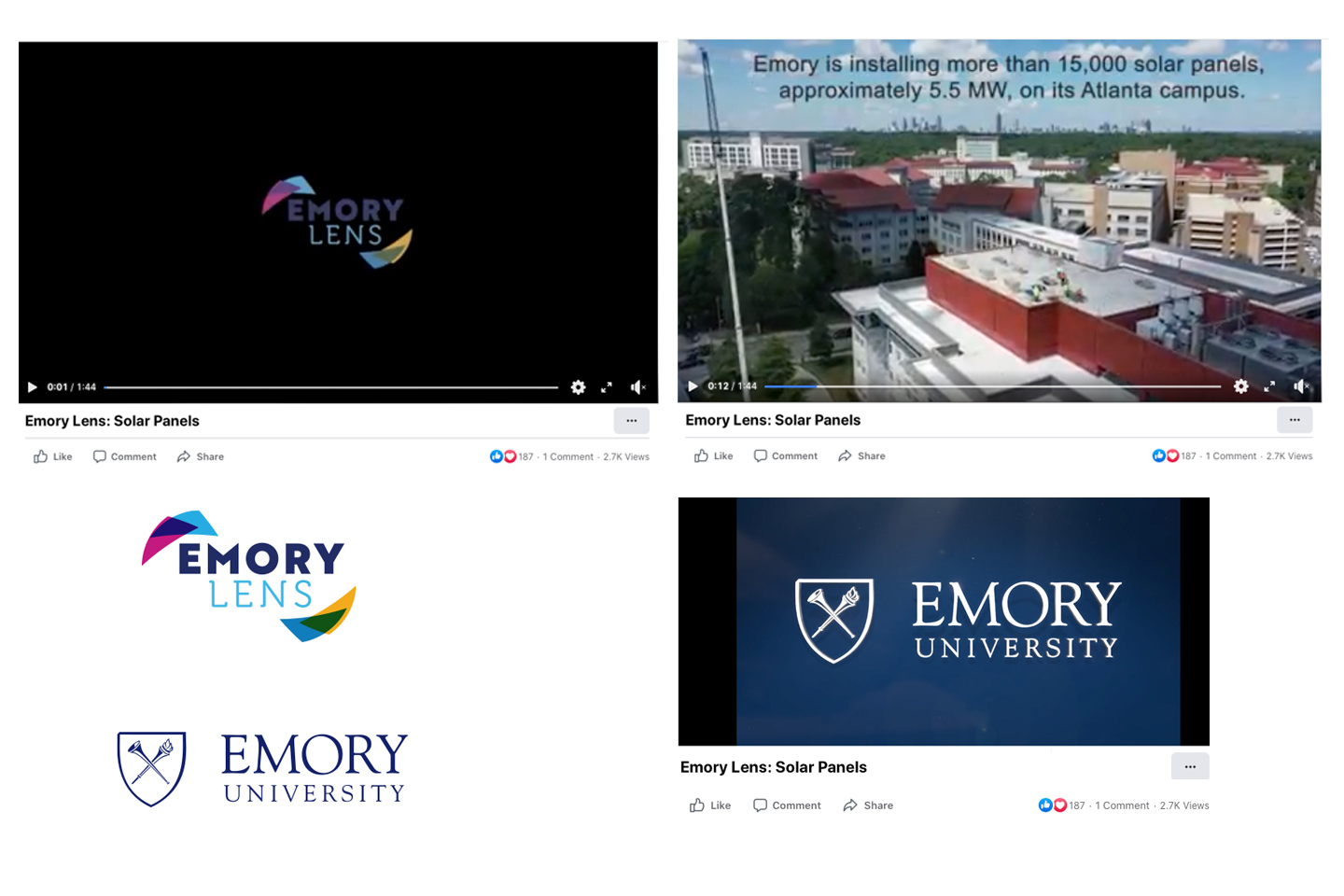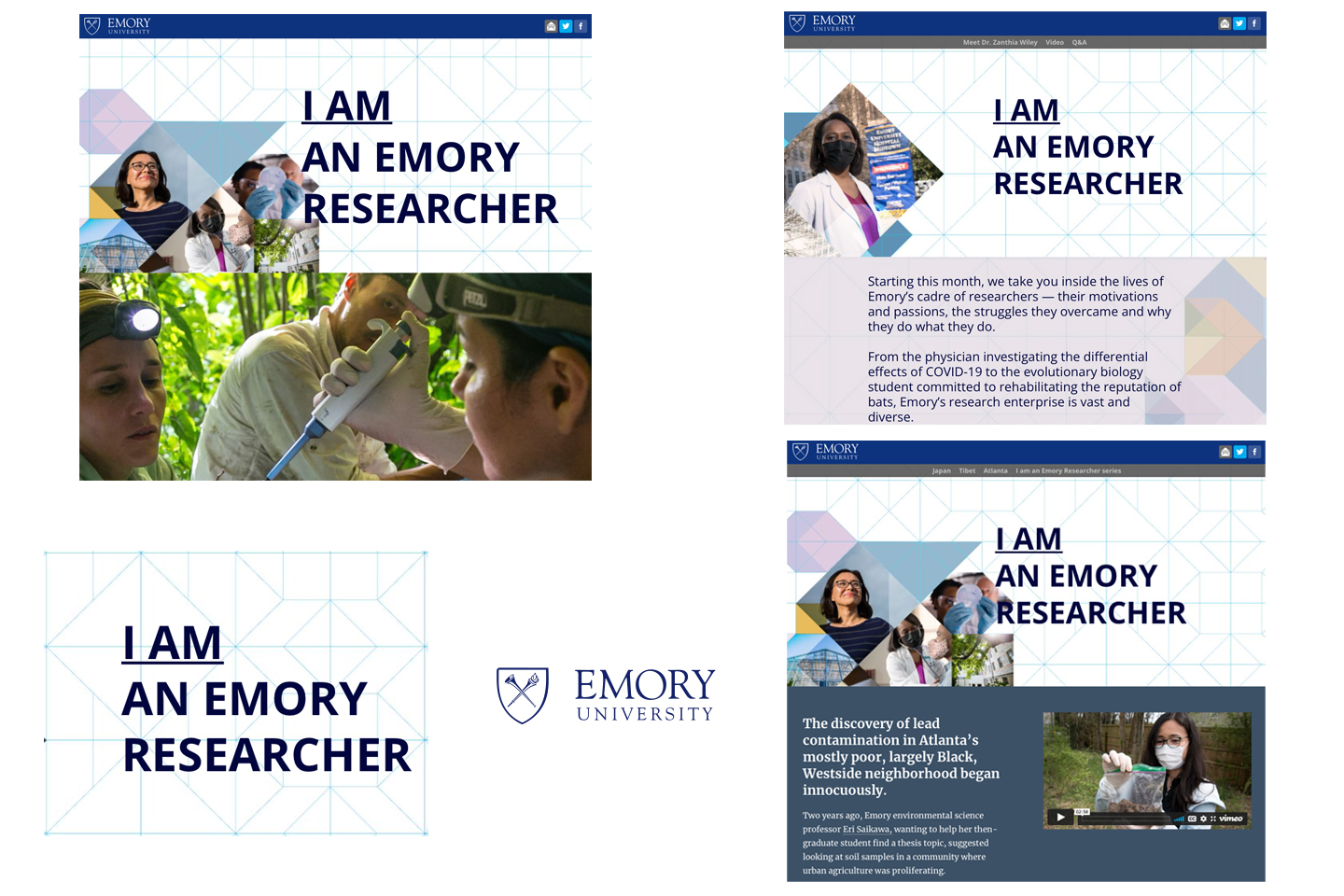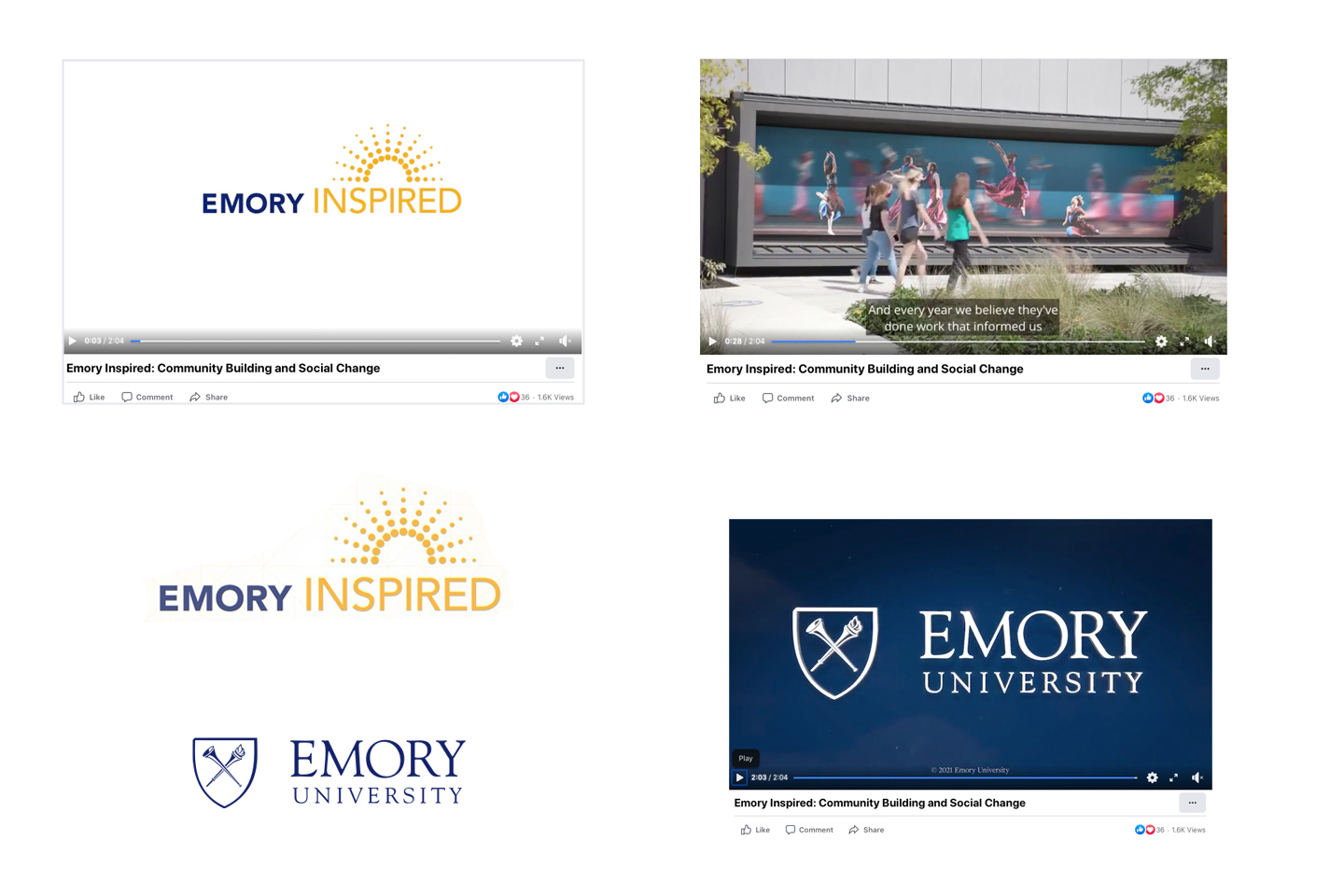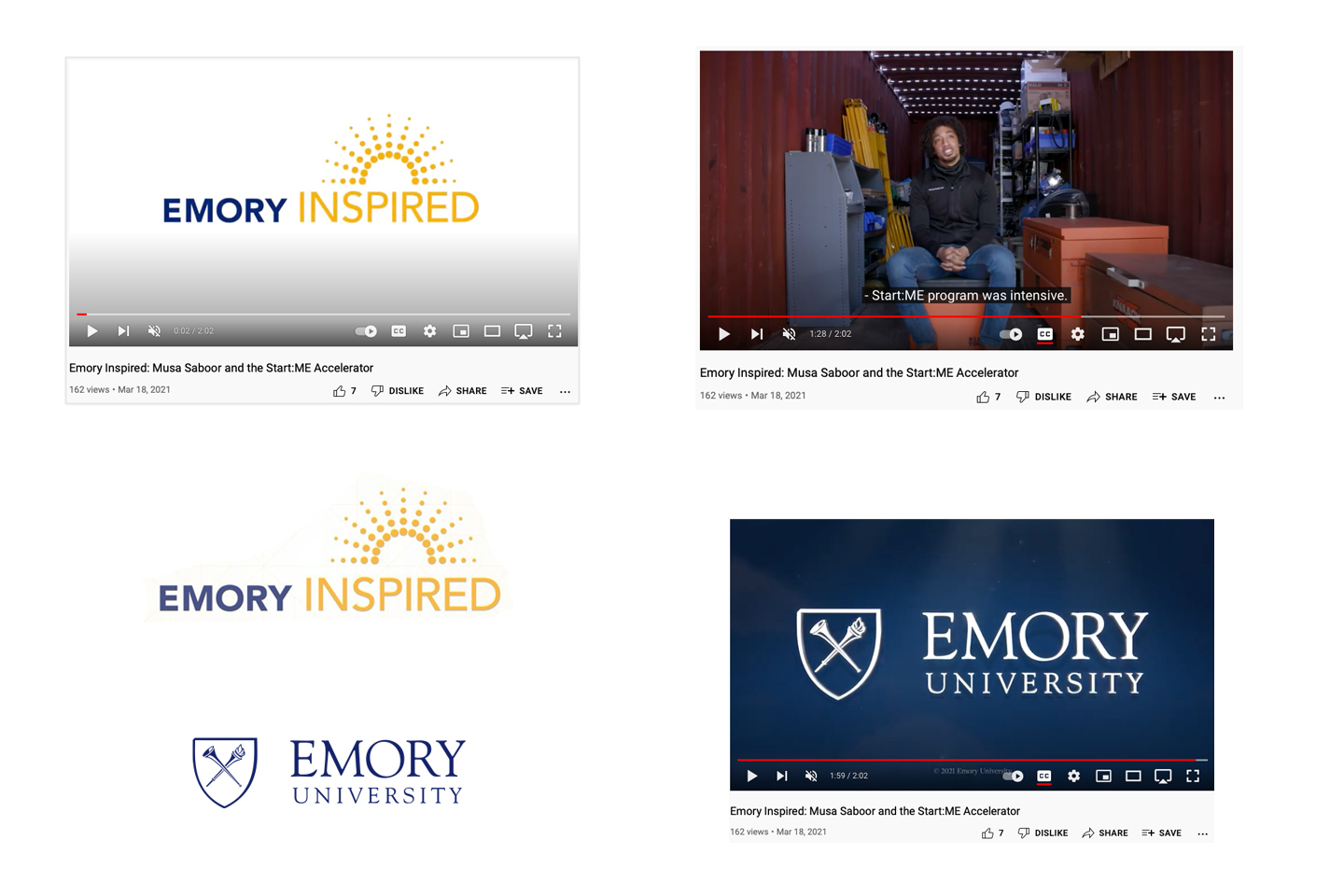 Using Event Graphics
An event graphic promotes a one-time or recurring event. While its design conveys and represents the event, it cannot resemble or incorporate an Emory logo. Rather, the Emory logo is included as another messaging element. 
Event Graphic Example
The messaging and event graphic created for Emory's 2020 Election gives audiences an easy visual reference for conveying the initiative's goals and purpose.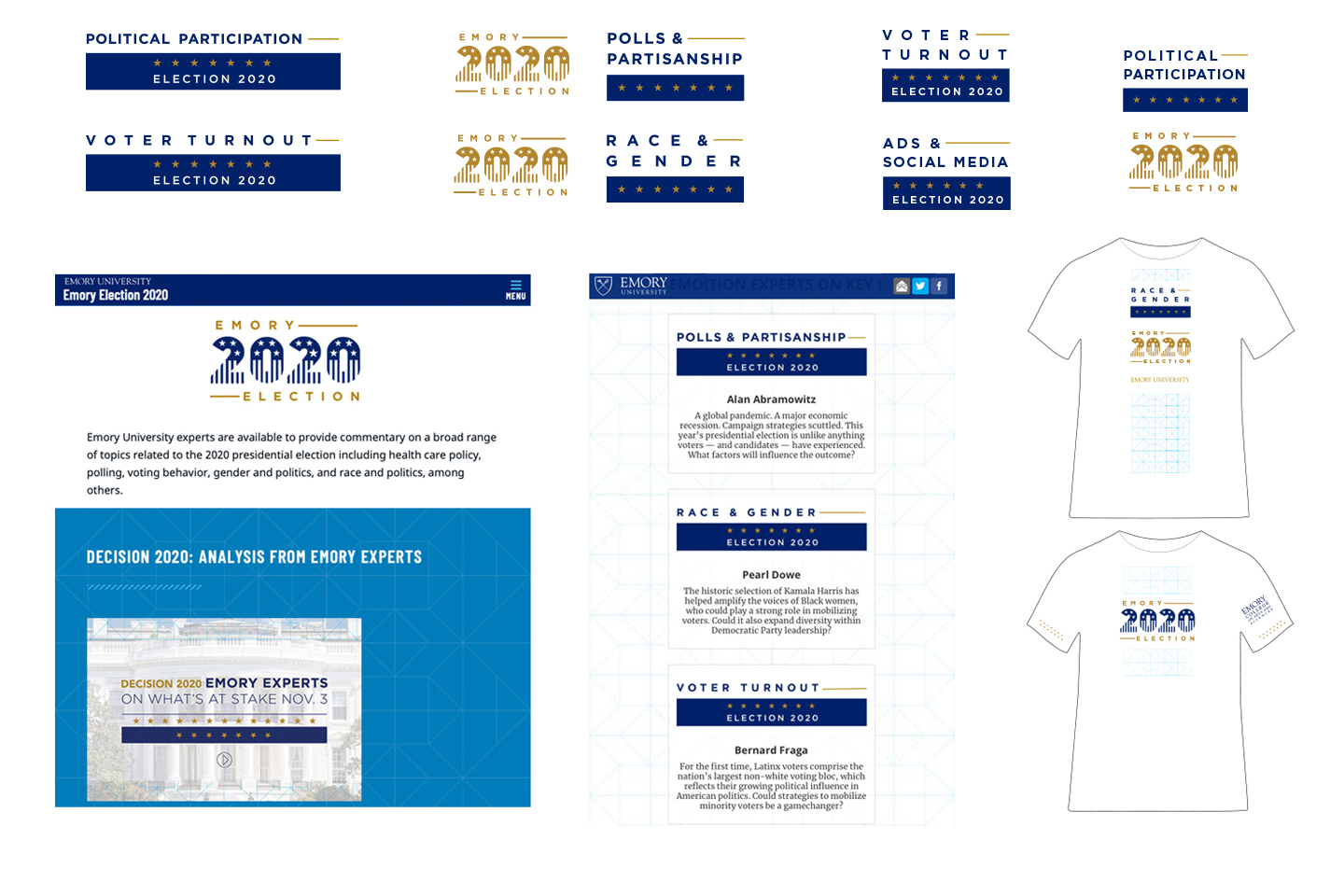 Multi-Institutional Collaborations and Events
Collaborations between Emory programs, units, and schools with outside partners should follow the logo use standards for multi-institutional branding.
Additional Resources
Find standards for Emory logo use including clear zones and do's and don'ts for primary, school-level, and unit signatures as well as the steps for creating T-shirts and other licensed merchandise bearing the Emory brand.