Congressional Delegation
Emory works closely with the Georgia Congressional Delegation on issues of interests.
Connecting with Emory Alumni in Washington
President Sterk hosted a reception for the Georgia Congressional Delegation and Emory alumni in DC. Nearly 200 individuals joined the President to celebrate the partnership between Emory and Georgia. We especially appreciate Congressmen John Lewis (D-GA), Sanford Bishop (D-GA), Tom Graves (R-GA), Buddy Carter (R-GA), and Elijah Cummings (D-MD) for joining us.
---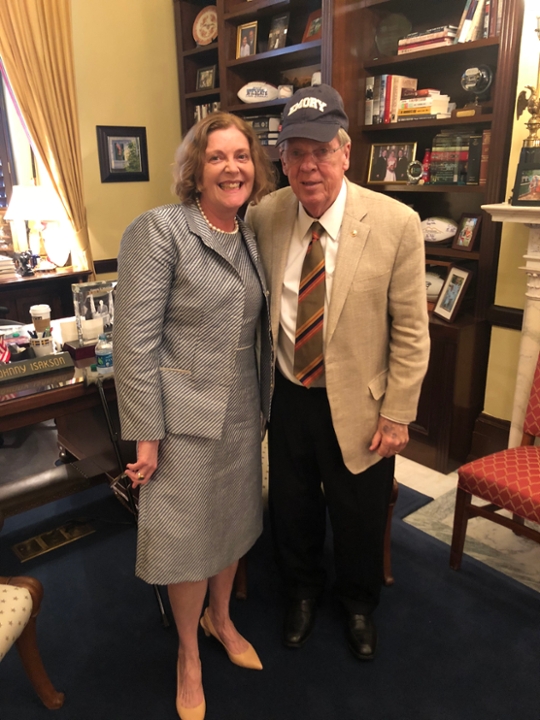 Meeting with the Georgia Members
Emory works closely with the Members of the Georgia Congressional Delegation to advance our priorities. For example, here is Emory President Sterk visiting Capitol Hill and meeting with Senator Johnny Isakson (R-GA) to thank him for his support.
---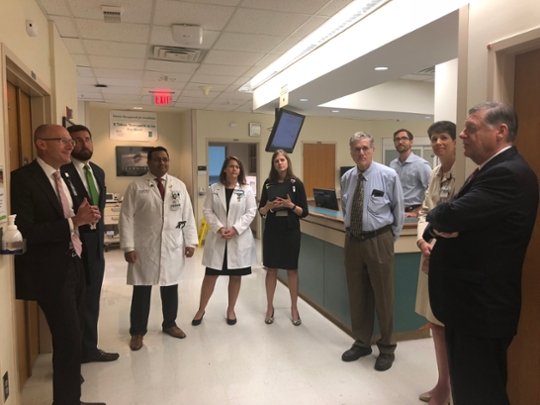 Rep. Tom Cole Visits Serious Communicable Diseases Unit
On August 30, Chairman Tom Cole (R-OK) visited Emory University Hospital (EUH) and the Serious Communicable Diseases Unit (SCDU). Chairman Cole is the Chairman of the Subcommittee on Labor, Health, and Human Services for the House Appropriations Committee. Within his jurisdiction is funding for the National Institutes of Health, Centers for Disease Control and Prevention (CDC), Department of Education, and Department of Labor. The OGCA team worked closely with the CDC to advance this visit showcasing how funding for the Hospital Preparedness Program has helped Emory, and Georgia, become more equipped to handle a disaster. The SCDU team provided Chairman Cole with a hands-on demonstration of the newest virtual reality training equipment being used to train healthcare workers on how to safely treat highly infectious patients.
---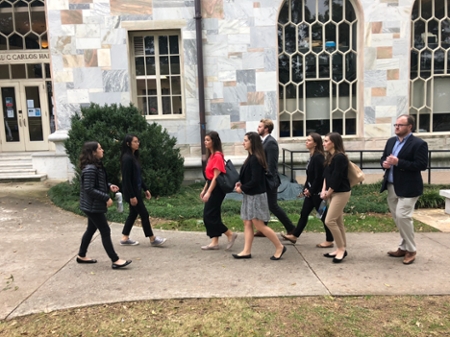 Showcasing Emory
On average, the OGCA team hosts an estimated 40 congressional staffers, 30 state legislators and 25 community leaders in Emory facilities annually. Bringing decision makers onto campus is an important way to showcase Emory.
---